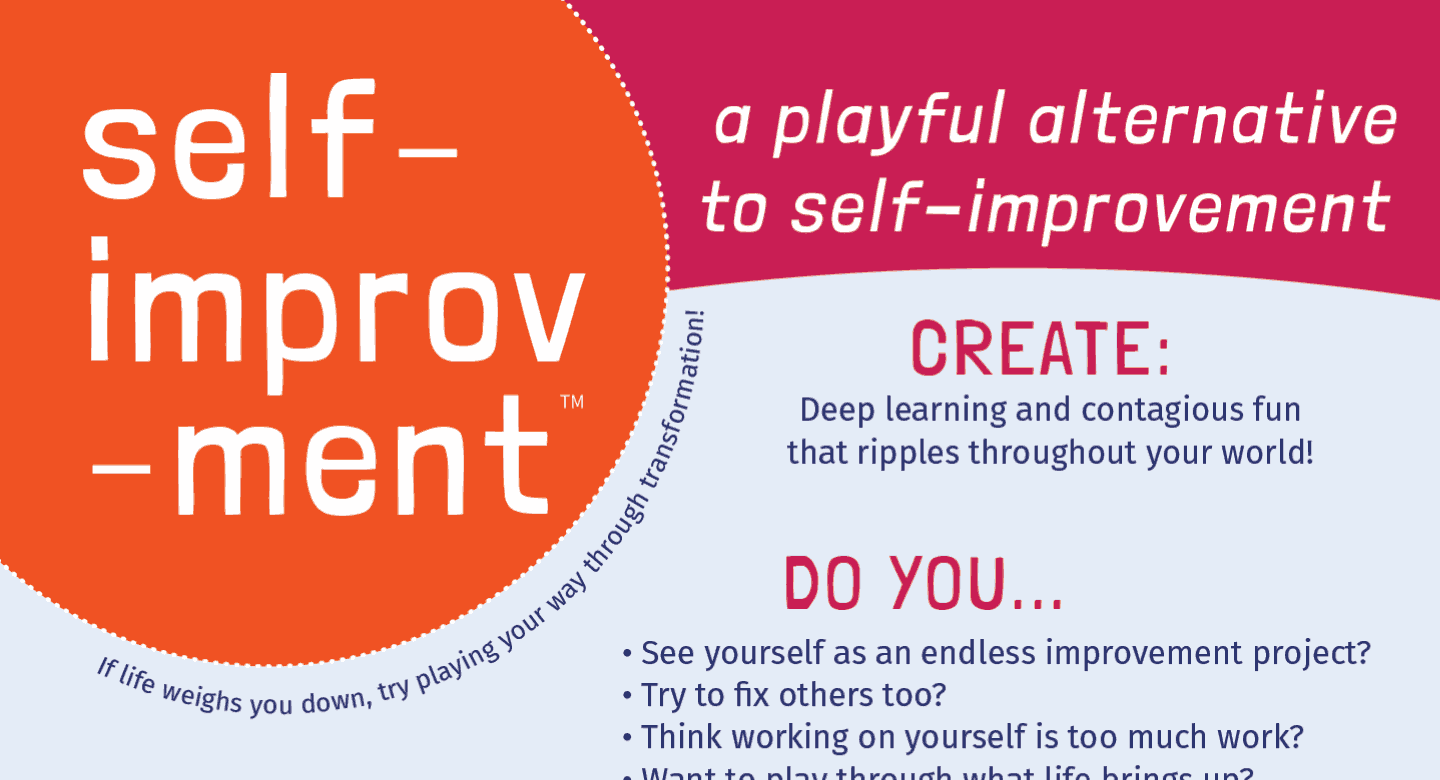 This was a unique web build for me. And loads of fun!
While building out Jody Kaylor's website she asked if I could help re-design and update her self-improv-ment workshop flyer. I came up with a design idea and we played with it until landing on this vibrant design.
It's unusual for a PDF file to be a website, for there to be no other content or buttons. And, this solution works nicely for Jody's purposes.
My Roles:
Flyer design; final PDF production
Connect the domain self-improv-ment.com to the PDF flier so when someone visits the domain they automatically see the flyer
Secure the domain with HTTPS